My last weekend in England was spent in the thick, vice-like grip of the Glastonbury mud. It remains one of the greatest weekends of my life, and it was where I was first introduced to the wonders of the Silent Disco.
I'd completely forgotten about it, until the end of January this year when I stumbled into a muted tent at Melbourne's Big Day Out festival. This weeks Reprint shows my bright-eyed girlfriend, Reb absorbing the tight-lipped event.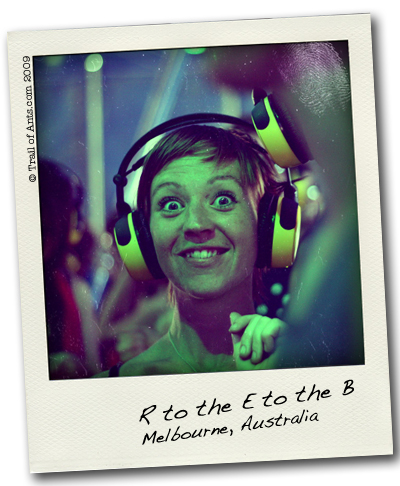 For those uneducated among you, you're able to switch your headphones between frequencies and choose you own dance-inducing rythms. While you're chewing the two-step to Erik Morillo your neighbours might be feeding the fandango to Status Quo.

Has this weeks Reprint image hit a cord? Let me know about it via the comments panel, or for more imagery from along The Trail take yourself over to the stills gallery.