Fatpackers don't just carry the weight of the world on their shoulders, they carry it on their waists, their thighs and their unsupported ankles. They huff through alleyways, puff on trains and wheeze their way through the best travel destinations in the world. Take the weight off your feet, and consider these reasons to stay healthy on the road.
As travellers, we're constantly accused of an extraordinary number of things: Pollution. Cultural degradation. Ignorance. Laziness. The last one infuriates me.
Because we're so lazy we pound the streets in 35°C heat, with a 20kg backpack clawing at our backs? So lazy we wake at 4am to scramble up the slopes of a smoking volcano? In ode to our apparent laziness, here's a run-down of ten mighty reasons, to consider introducing a healthy fitness regime into your travel plans.
It's important for backpackers to do some light exercise. Lugging a backpack around is no mean feat, especially for those not previously attuned to a spot of physical exercise. A regular exercise routine can be useful at any stage of your journey, and the sooner you get into good habits, the better your travelling experience will be.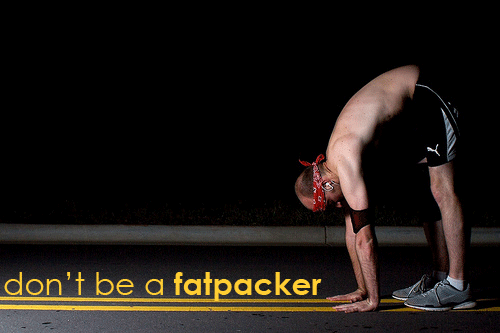 10 Benefits of Exercise for Travellers
Core Strength
A strong core (abs and back) offers vital support to your spine. This has numerous benefits for the modern backpacker, including the ability to sleep on night buses, or avoiding injury when lifting your backpack onto the roof of a chicken bus.
Balanced Diet
A good exercise routine encourages a good metabolism, which promotes more trips to the street markets. It also promotes a natural awareness of the foodstuffs we consume, giving us a greater insight into the produce, and in turn, a greater insight into the local culture.
Outsider, Insider
Outside of the big cities, a dedicated exercise routine is a phenomenon not often seen by country folk. A perspiring Westerner is a natural talking point, and can be an angle to spark conversation in a small community. Any ability to play sport, is an additional draw card.
Cleaning Up
Exercise makes you sweat. Sweat makes you shower. For travellers (renowned for casual hygiene), this is good. While many believe joining the Great Unwashed is perfectly acceptable (even beneficial, when looking at training our bodies to fight alien bacteria), it's just plain good manners to keep clean.
Natural Medicine
Exercise boosts our immune system and helps to reduce heart disease, and high blood pressure. This is especially beneficial for travellers who are drawn towards the more fatty local delicacies, or become partial to an extra beer, or cigarette due to their relatively low cost compared to your homeland.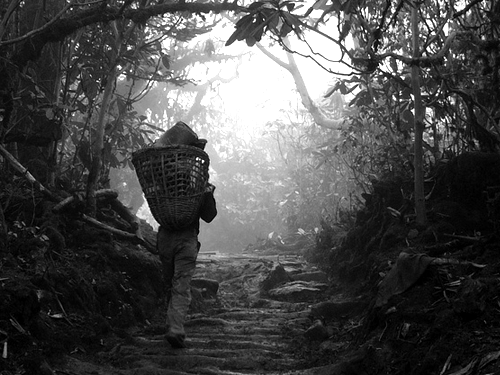 Stress Management
Exercise is a natural stress reliever. This is especially relevant for travellers who are off the beaten track. The ability to handle stress in a controlled manner can mean the world of difference to a perilous situation. If you have the state of mind to take a deep breath, and evaluate a situation, you'll be in full control of the outcome.
Energy Boost
Exercise is a natural pick-me-up, releasing endorphins into the bloodstream, which promotes a more positive outlook. This is especially important for cultural integration. If you appear warm and welcoming, you should be equally received. If you appear grumpy and disconnected to your surroundings, chances are you'll leave the destination feeling disappointed.
Sleep Tight
Exercise aids a good sleeping routine; as well as helping us become more alert during the day. This is especially relevant for those encountering testing sleeping scenarios such as dorm rooms, night buses or trains. It also aids us ability to observe, absorb and assess your surroundings.
Lose Pounds
Exercise helps us lose weight, which could be a future factor in how much your airfares cost. This is based on numerous controversial headlines over the passed year, which suggest a movement to target overweight passengers as a source for lucrative penalty fees.
Happy Days
Keeping obesity at bay can have massive effects on your self-esteem. Obesity is a natural downer, and sensitive souls can often find themselves in a lengthy spiral of depression and agoraphobia, which prevents them from achieving their dreams of travel.
Make a pledge today, to kick your fatpacking habits to the curb. The theory is targeted towards the emotional aspect of your journey, rather than the physical appearance of your waistline.
After all, taking a positive approach to maintaining a healthy, balanced lifestyle is intrinsic to a healthy, balanced journey.
---


[image credits: aye_shamus & lepetitNicolas]