eBooks on volunteering have the hidden ability to make you feel really inadequate. They're full of smiling tourists in the throes of painting fish on the side of schoolhouses, or at their worst they feature a platoon of African children clambering over themselves to get in the photo with the pale protagonist of their village. Yes, thinking about it; eBooks about volunteering should be reserved as the vice of vicars. At least, that's what I thought an hour ago.
Kirsty Henderson is the author of The Underground Guide to International Volunteering, and editor of the Nerdy Nomads blog, which is sprinkled with secrets about how to make money while blogging.
A blogger hell-bent on making money, spending her time not making money. This paradox is underwritten by one of Kirsty's life goals: to raise US$10,000 for a good cause. Queue, The Underground Guide to International Volunteering: an eBook about volunteering which is donating 50% of its $14 cover price to charity.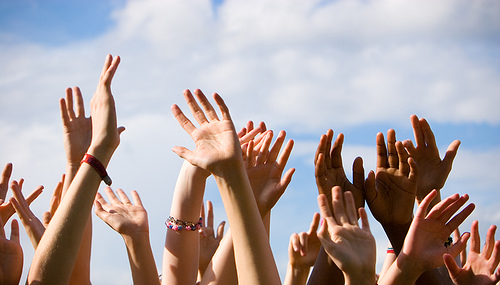 Volunteering eBook Review
After skirting the reasons why people might want to volunteer, the eBook really starts to get its hands dirty. It talks you through the blend of character traits, which make ideal volunteers.
The critical thing about The Underground Guide to International Volunteering eBook, is that it's written by someone who has regularly put themselves in needy situations. Kirsty has had hands on experience volunteering around the world in such provocative locations as Bangladesh, Indonesia and Haiti.
Her own experience is echoed by a selection of informative interviews with nine fellow international volunteers, which create a welcoming sense of community within the eBook itself.
Why Volunteer?
Those topics include, 'Types of Volunteering', 'Paying to Volunteer' and the numerous ways to find volunteering opportunities as well as the practical fringe discussing travel insurance, living conditions and expectations.
As the author, Kirsty was afforded the right to be saintly, but she handles the topic well. Splicing her own and others' experiences, with the realities of volunteering and the processes involved to do so.
In conclusion, if you're looking for a broad overview of what's involved in international volunteering, with some useful resources and first hand experience, then this eBook is a wonderful introduction.
It will save you time, and help you assess the realistic aspects of the topic of volunteering, while handling the emotive subject very well. The resources alone are reason to buy the eBook, while the endless updates for life, will guarantee this is a worthwhile investment.
The overriding feeling I got from reviewing this eBook: is that international volunteers, don't just volunteer.