I'd swept Tasmania like a runaway wind. Enthused by the ocean I swooped through forests, rose up and over valleys and flirted with falls. I was spellbound by beaches, wonderstruck by wildlife and hammered by history. I'd smelled fish'n'chips, forest dew and Devil poo. I'd eaten oysters so fresh they almost asked my name, and wallaby pie so moist I knew not who to blame. I'd been worn out, welcomed in, torn down and picked up. With this in mind, it was time to enter my final region; Tasmania's north.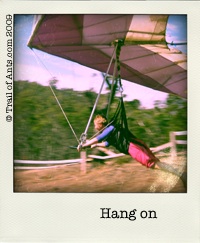 This chapter really began the morning I woke at Lilydale Falls and chucked a coffee down my gullet before going in search of the local lights of Launceston (Launie to the lokal kidz). I'd been told Launie was duller than a London summer but in truth I found it instantly more appealing than her southern sister, Hobart. It was Paddy's Day and the first thing on my mind was the obligatory glug of Guinness. It came complete with two tattooed brothers, who convinced us to visit Cataract Gorge. The gorge is practically in the city centre and turned out to be gorge-ous – despite the rather ugly (and utterly freezing) swimming pool at the river bank. After a zip down a cabled hang glider and a round of mini golf in a creepy model Swiss village we bid easygoing Launie farewell.
The elusive and ultra shy platypus eluded us in the wild but we caught up with a few in captivity further along the Tamar Valley. The playful platypus – which lays eggs, has webbed feet, nipples and a venomous spur – was such a curiosity to early colonialists that they tried to pull its beak off believing it to be false.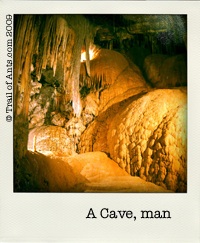 A short drive away we pitched up in idyllic Mole Creek and stoked a fire to attract some friends who pointed us toward the Mole Creek Karst National Park, home to the Marakoopa (meaning handsome) Cave system which house some of the grandest stalagmites and stalactites I'd ever seen, as well as a modest colony of glow worms lighting up the cave ceiling.
Further along the road we entered the haunts of the famous ridged peak of Cradle Mountain. Although time didn't allow us to climb the summit we did enjoy a couple of hours scrambling round the board-walked shores of picturesque Dove Lake which holds the mountains reflection throughout the year. In one of those small world coincidences I was dumbfounded to bump into my old friend John the Swede a couple of days before he quietly returns to Europe.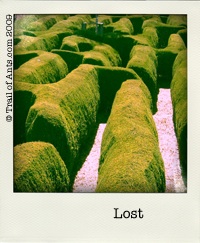 As if the north hadn't offered me enough, I drifted through Sheffield to wander among the town's famed murals and onwards to the complexes of Tasmazia. Yes, you guessed it; mazes are the order of the day in a brilliant collection of bush mazes that rose above my height and were surprisingly difficult to find a way out of. When we did, we made a beeline for the Forth Valley with our ears pricked to rumours of a Blues Festival. Not that I'm in anyway a blues fan, but if camping in Tasmania lacks anything, it's a social life.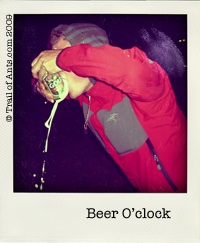 We reunited ourselves at the Blues Festival with New South Wales couple, Bronny and Danny who are enthusiastically lapping up the Tasmanian laneways in contrast to Danny's best mate Neil who was basically on a two week bender with his seemingly oblivious, yet lovely wife Carrie. It was the first time I'd met Neil and for much of the afternoon I caught glimpses of him staggering among patient locals (he's what Melbournians refer to as an 'ocker') and through the promise of Bronny's spag bol I found myself ringside listening to his slurs about blues and how he was the biggest Rolling Stones fan ever, and anyone who knew the Stones knew they were a blues band. Despite all this, Neil turned out to be harmless and before long he had me shaking hands with bladdered bikies and taking part in the Aussie pasttime of shotgunning a can of beer (i.e. spearing the bottom of the can and swiftly shooting it, but Neil convinced me I had to shake it first).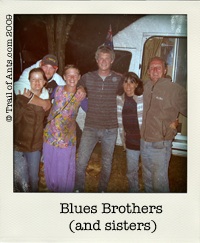 The Blues Festival was as appropriate an end as any to our time in Tasmania. The island which had given us everything and left us with the knowledge that there is so much more to discover. But for now, the bank balances were calling for our return to the mainland bigger island, to join the harvest trail.

How often does a place buck the opinions of your fellow travellers and turn out well? Have you seen a wild platypus? Where are your favorite cave systems? Don't be shy, share your wealth in the comments below.