"You miserable, mangey, manky maggot! I bloody kill you! How dare you come into my restaurant and make such demands of me! Beg! Beg for mercy you flake of feeble fuzz. I'll crush you with my clenched palm and smear you over the window with my elbow. Now, run! RUN! What you still here for? RUN!"
I only wanted a coffee. I'd been on the Trans-Mongolian railway for three days, dying of thirst and I just wanted a coffee. But. There was one man standing in between me and that pot of lukewarm bitter sadness. Victor.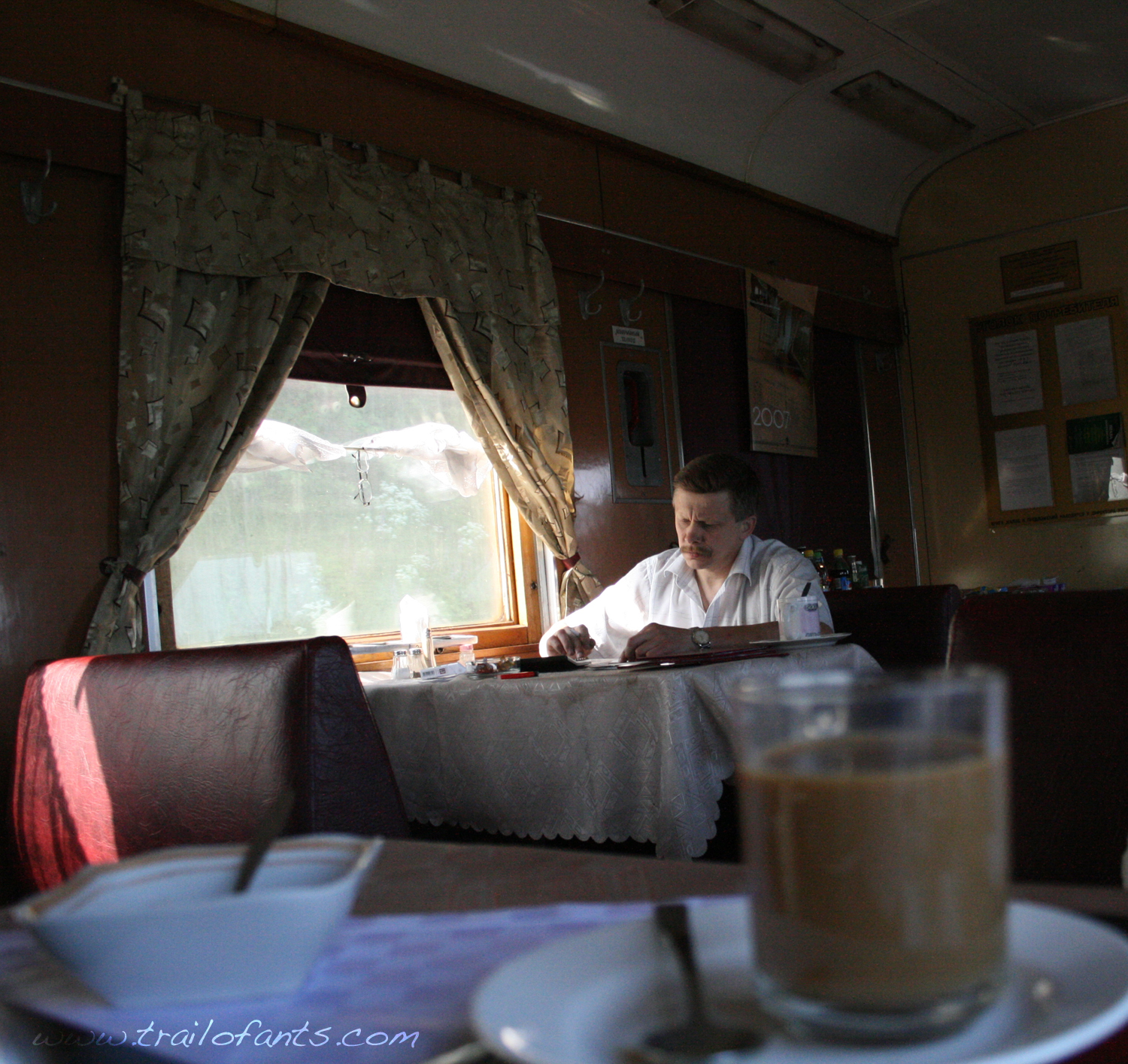 Victor is like a horrid old pirate aboard the Ruski railway, though infinitely more thrilling than much of the external landscape. He has that aura about him that is not unlike the demon-possessed dinner lady you never had at school. His eyes are invisibly etched with nyet (no) and he can warm the inners of a beer with a twitch of his tash. I loved Victor, though it will forever remain unrequited.

Has Victor given your skin an angry rash? To cleanse yourself of hatred, take a moment to absorb the more tranquil points of my onward journey from Moscow along the sleepers of the Trans-Mongolian railway.