Would a whale pose a while? Should a seal steal the show? Perhaps a penguin pouts? Is it right, an albatross has an air of arrogance? These are all questions you can discover the answers to while shimmying around the Antarctic, escorted by a National Geographic photographer. Yes, Antarctica. You can go there. How? HowcanIgothere? Iwannagotherenow! Ohmigodohmigod. Antarctica. Tell me, TELL ME!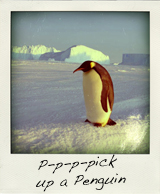 Once again, Worldnomads.com have sent a shiver through me timbers with their latest scholarship. They're offering one lucky reader the incredible opportunity to discover the Antarctic while shadowing an acclaimed travel photographer. If you're the successful applicant you'll sail to Antarctica aboard Gap Adventure's Antarctica Classic M/S Expedition to join National Geographic photographer Jason Edwards while juggling your own Pentax kit worth AU$2000. The successful applicant will have their shots featured on the prestigious www.natgeotv.com.au. All in all this all-inclusive scholarship is valued at a cool AU$9,600 and will infuse the scholar with priceless, firsthand advice in one of the most incredible regions on the planet.
OHMIGOD! OHMIGOD! THAT'S NEARLY TEN THOUSAND BUCKS!
You'll be flown from your nearest international airport to Argentina, and the world's most southern town of Ushuaia where you'll warm up your trigger finger before boarding the M/S Expedition and beginning the unforgettable voyage to the mountainous Antarctic Peninsula and the South Shetland Islands. Your eleven-day shutterbug scramble will commence under the watchful eye of National Geographic photographer-on-assignment, Jason Edwards.
ARGENTINA! ANTRACTICA! NATIONAL GEOGRAPHIIIIC! TELL ME HOW!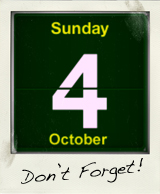 The scholarship is now open to any non-professional photographer (aged 18 or over) who has the desire to maximise this opportunity and is available between November 22 – December 2, 2009. To enter, you should upload a series of photographs (max five) that tell a story about a place you've visited to this specific Flickr group. Equal importance is given to a supplementary 300-word (max) essay on why you should be chosen. There's heaps of time to plan, entries close at midnight, on October 4th, 2009 (Australian EST).
I HAVE THE DESIRE! I'M DESIROUS! DESIRE ME! ME ME ME!
Needless to say, this is a rare and brilliant opportunity that will offer you skills and unique experience that would otherwise be eternally out of reach. Have a serious think about what's on offer. Destination, Antarctica. AU$2000 worth of brand new camera equipment. One-on-one mentoring from a renowned wildlife photographer. All expenses paid. Masses of exposure for your portfolio. If you fit the bill for this latest scholarship from WorldNomads.com, then don't waste this opportunity – give it your best shot.
THANK YOU! THANK YOU! THANK YOU!
Have you ever visited the Antarctic? Share your experience in the comment thread below. For more information on this, and more of the best opportunities in travel keep an eye on WorldNomads.com.