I'll keep this succinct (not usually an art I practise here). As bloggers, we are always told we must declare everything we receive. We must be open, and transparent. We must think for ourselves and feed off each other. We're a billowing flock, smothering the Internet like starlings.
But what happens when this breaks down? What can we do? Very little. We're just supposed to take it. Some believe it's a compliment when other people plagiarise your work.
I don't, so imagine my reaction when I came across this:
This is mine…
This is a group of buttons I've displayed on my blog for the passed six months, I designed them (with the exception of the incorporated logo) specifically for my blog: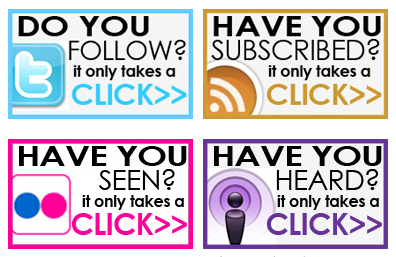 This is theirs…
A few days ago I accepted a blogger into the
T-Bag Travel Blog Directory
, I visited their blog and commented on a post. Last night they tweeted:
"Sooo incredibly pleased with some of these banners I've made for the website. Will be showcasing them tomorrow, it's 3am & sleep can't wait"
. Curious, I checked them out: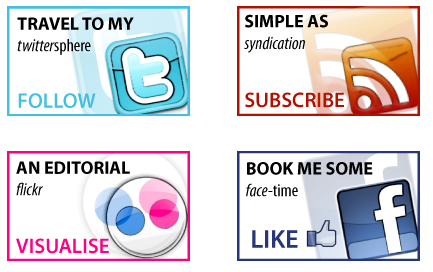 What do you think?
I told them I wasn't happy and outwardly accused this person of plagiarism, and they've passionately denied it. Citing that:
"This is like saying nobody's allowed to put four framed boxes with links on their pages just coz you've got them on urs"
For the record, they have since offered to take them down, and/or credit me as the inspiration, and they acknowledge my designs were their inspiration. They claim their altered works as their own design. I'd agree I didn't create them: I'd even say they have the makings of being better.
What would you do?
On one hand I want to insist on them being taken down, as they were used without my permission and look far too similar to my own.
On the other I don't want to appear hasty, and unwelcoming to a new blogger — especially as I don't believe they acted maliciously. They're fully open to me throwing this out there, and having you judge it.
So, consider you were in our situation: What would you do?