It was close to midnight as the pilot mumbled that we were about to descend. I looked around the cabin, a gallery of oval frames. In a dozen of them, I glanced the burning embers of Wellington. Street lamps flowed in channels off the rumpled hills that shepherd the city to the southern coast New Zealand's North Island (Te Ika-a-Māui). The plane's wheels clunked into place and soon after we bumped onto the runway. It's a pleasure I always hide, that reconnection with earth.
Family Reunion
Arriving in Wellington meant a reunion with my older sister, Rachael, her husband Brendon and my scallywag niece and nephew, Rebekah (5) and Josh (3). The last time I'd seen Rachael and Josh was during the frantic last week before I left England.
By some miracle of scheduling my nomadic parents were in England, my older brother Matthew and his wife had flown in from New York, and my little sister Natalie hooked us all up on a canal boat in the Midlands. I came back from the music festival, Glastonbury and before I knew it a week of farewells had flung me onto a Moscow-bound plane.
I've seen my parents a couple of times along The Trail, travelling with them through parts of northern India, Sri Lanka and more recently in the mesmerising island state of Tasmania.
State on Highway One
I've visited Wellington previously for Rachael and Brendon's wedding. It was a flash in the pan tour; a two week trip in 2004 that was mostly spent in spit'n'sawdust gin joints. The only landmark I could recall was a central Wellington strip bar and an Auckland casino. Indeed, the first thing I was reminded of was that the morning of their wedding I was peeled off the stench of my bed with an hour to go before I made a loving speech. I made it, at least in body.
Soon after the wedding, I somehow managed to drive my uncle and his friend to Auckland. We cruised up the spine of the North Island, on the unremarkable State Highway One. We stopped in Taupo and Rotorua to booze the nights away, sleeping the nights off in cheap hotels and and shaking it all off with fast food and a lung full of nicotine. I fell asleep three times while driving that highway, and other than a spin in a jet boat I genuinely can't remember much more than a few bars and a few more beers.
I loved that time in New Zealand, and was glad to be returning to try and do it justice.
Return to Rotorua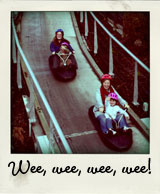 I've been here a few weeks, chipping away at some personal projects and getting to know my niece and nephew. I've revisited Rotorua, a central tourist hub here on the North Island. I traded the bars for the giddy steeps of a luge and snagged my first insight into Māori culture. We visited the Te Whakarewarewatanga O Te Ope Taua A Wahiao. I thought I was drunk again when I read the name and was most relieved when I learned it was commonly known as Whaka (pron. f•aka).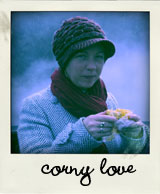 It was to be a gentle introduction. I was shown small steamy hot springs, and encouraged to buy some corn-on-the-cob that had been cooked in them. Our Māori guide told me — and a select four hundred thousand people — how they used the hot springs to cook everything, as well as small boxes called hāngi that are used to steam everything from meat to sweet desserts. The village was living, people were milling around and there was a funeral going on in the village.
The Māori Man Dance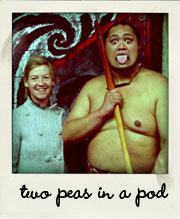 In fairness, the tour wasn't capturing my imagination but I agreed to sit in on the cultural performance. We were greeted by a glowing Māori woman, in her senior years yet choked with positivity, she took us through the Māori Poi, a dance involving strung balls — if you've spent time at hippy festivals, you'll have seen versions of the poi being swung around gracefully by sultry women.
Ever present in the background of this display were three big Māori men. I couldn't take my eyes off one. He was massive. He wanted to eat me, I was sure of it. The finale made me sure of it. The infamous Haka. An ancient dance, and one of the best known components of Māori culture and it was staring me in the face.
Eyes bulging. Tongue wagging. Feet stomping. Chest slapping. I didn't know whether to laugh or cry. I didn't know whether to stare him down, or if it was offensive to do so. I was pinned in a plastic chair while I was seemingly picked out as the target for this Māori's menace. He scared me. I loved it. I was back in New Zealand.