The beach was pale and despite being daubed with colourful swimwear, it was lacking and hollow. It was everything a beach should be; sparse and coated in sun like treacle smothers toast.
Reb and I reached a mutual agreement to leave, without the need for fall away words. We'd replaced a blown-out tyre, filled the food box, scrubbed and vacuumed the ute, filled the tank, and then just sat there. Stuck in treacle, watching skinny bums and rippled torsos while infant waves lolloped on the shore.
A Day in Broome
We were sprawled on Cable Beach in Australia's northwest tourist mecca, Broome. Though coveted by many, to me it was one of those places that simply failed to infuse me with any reason to stick around.
I was happy enough to have struck the gold of coast again, we'd been stuck inside Australia's outback for the past two months, and bar a quick snack of horizon in northerly Darwin we were parched from endless days of desert.
Broome is fringed by the loveable Indian Ocean, meaning daydreams drift away to Indonesia, SE Asia and beyond to the electric cultures I ache for daily.
We clambered back into our polished ute and chased the setting sun down the coast for two hundred clicks, before pulling into one of the country's faceless roadside rest areas to pitch our tent on rough, unforgiving concrete. We built a flash of fire from twigs and continued the theme of silent reflection; while a dinner of pasta and budget sauce continued our theme of enforced poverty.
The Whimsical West of Australia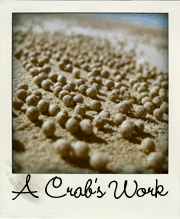 The following morning we arrived in Cape Keraudren, a jutting coastline of soft white sand and friendly water.
This naturally attracts the great Australian blight — caravanner's. As happened plenty on this road trip, we were the youngest by far — I was twenty-six to Reb's twenty-nine.
We lived up to our youthful disposition, earning scowls and hollers for kicking up a cloud of dust when driving around looking for a heavenly cliff top camp spot. We also scored an old-fashioned ticking off from the ranger, Lance because in my haste to douse myself in natural beauty, I overtook a 4×4 going 20kmh. This would apparently cause me to spin off the road and kill half of the local population, while maiming my girlfriend.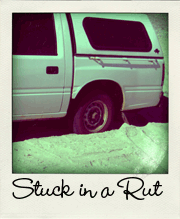 I feared Ranger Lance might sentence me to wear shorts as short and tight as his own, but he settled for a further fifteen minutes of his superior tirade instead. If these events weren't enough to brand me a genuine hoodlum, half an hour later I got the ute stuck in the sand, right beside a classic know-it-all; late fifties, fading cap, firm pot belly and deeply tanned legs.
We were saved by a helpful young Swedish couple who yanked us out with their Vitara. There was a mist of silent smirks while Mr Know-it-all stood on the sidelines drilling me about how foolish I was, and how foreign tourists shouldn't be given free rein to be allowed to drive where he is.
Talking About Your Generation
It has to be said, that generation of ageing Australian baby boomers can be the most irritating, obtuse and snobby bunch of people you'll ever meet. In a whole year in Australia, I can count on a wombats paw the amount of amiable characters I met on the road. I hasten to add, this opinion doesn't include those working in the tourist industry, or vital roadhouses, just those — usually retired — travellers.
To reiterate, I will never, ever, ever… evereverever own a caravan. I admit I once owned a riverboat, which was arguably a caravan on water; but that was cool, he was called Norm and for one glorious year I was a barefooted sailor upon England's serene River Nene.
I took friends fishing, and the first thing onboard was almost always alcoholic. Caravans are the complete opposite of this. They're the epitome of misguided Western indulgence, and I hate them because they're fundamentally crap.
*******
Australia's Cape Keraudren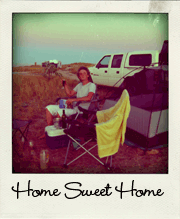 We eventually shook off the neigh-sayers and pitched the tent, ensuring we left the outer skin off so we could absorb the predicatbly fizzy night sky. The Cape Keraudren region is one of sheer wild beauty. A chain of a hundred hairy caterpillars weaved its way across my path and over the hill virile kangaroos squatted lazily beside plump hobos. To be sat amongst this landscape was to be immersed in the finest pencil drawing. Neat slashes of grass and strokes of cloud gave life to rough roads and smudges of bright, flaccid waves. It was a scene of boyish charm, and softly coloured adventure.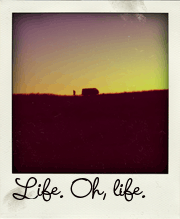 As evening fell, I poured a third glass of red wine and watched the sun set over a distant VW camper. I tipped my head to the Southern Cross and chinked a glass with Reb, "it can't get any better than this babe". The beauty is — over a few days of clambering over jagged rocks, and catching arrows of grievance— it truly did.