Have you ever hitchhiked via tractor to a faraway mountain village in rural China, to dine on warm bee larvae and pollute the local culture with their first experience of iPods, Dire Straits and Jack Daniels?
No? MY GOD, you haven't lived! Winston, brew this man a cup of tea.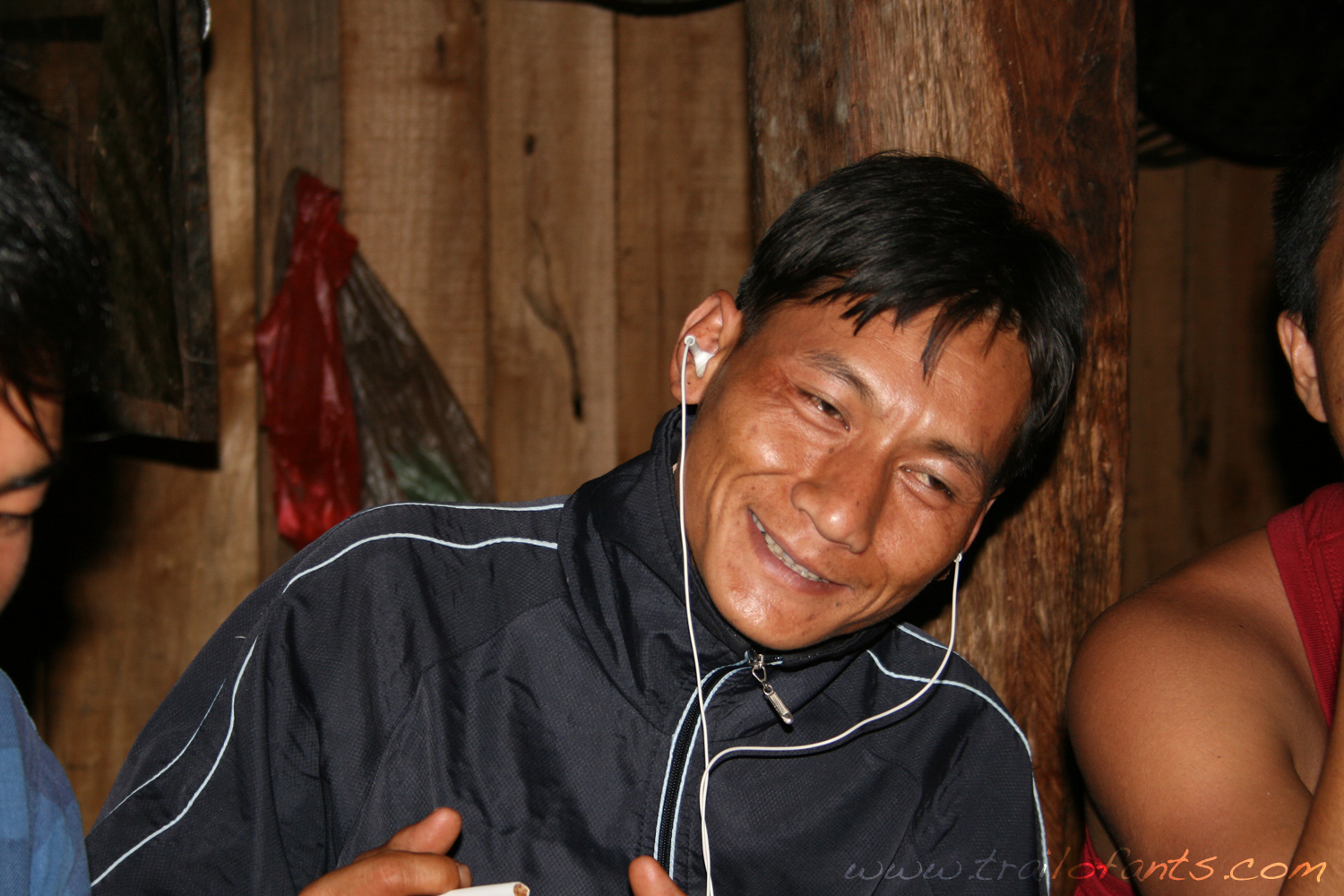 The village in question was found in the mesmerising region of Xishuangbanna in southern China. Banna will forever be remembered, for this wholly unexpected yet remarkable night. You can read all about this amazing time in my life, in a September 2007 post along The Trail titled Bee for 'Banna.
This gentle faced man was in Western overload, you can just see the tip of my cigarette, the familiar white strands of the iPod and the telltale rolled-back eyes syndrome, as this man is what my fellow Poms and I would call ab-solute-ly bladdered!

Has this flashback given you brain ache for more? Do you need a quick fix of my South China times? Worry not young devotee, follow this link to become gridlocked in a gallery of photos from those cherished months I spent in southern China.