Seconds after I rolled the car to a halt I popped the bonnet and did what every man does well; I stared at the engine, and let out a "hmmmm…" I'd later learn the "pregnant" radiator pipe was impregnated by a back draft of fumes and the car was in need of what us humans would call a heart transplant. The side effect of this decay, was a ten day delay that forced us into a major u-turn. There was to be no harvest work left in the South Australia wineries, so we had to get to the northern state of Queensland – pronto.
Driving 1700km in three days was no small task, we chose the shorter inland route to save time and avoid the natural distractions of Sydney's sticky suburbs. The road (Highway 39) was mind-numbingly boring. For those from the tiny island of Britain, seventeen hundred kilometres (1056m) is the equivalent of driving from London to Madrid in central Spain. I made sure I found this stat, as otherwise this journey would have been rather flat and demoralising.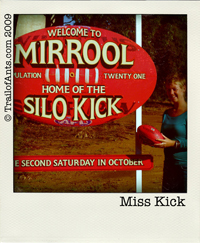 There was a highlight however – the dusty hamlet of Mirrool (pop. twenty one). A place where the landlady promises to keep the pub door open, simply so we can shower in the morning; a place where the community amenities are cleaned by three mystery octogenarians; a place where meat trays are won in a raffle by a man named Bob; and a place where "you're only a stranger the first time you visit". As if all this wasn't enough, the town is famous for its annual silo kick. The aim is to boot a footy over the 30m tall silo (grain tower), and for those with thunder thighs that do, there's upwards of a $1000 in prize money. My feeble, secretive effort reached a mere 3m. Nonetheless, I liked Mirrool for its bashful brilliance.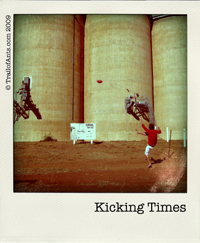 All along the highway you're urged into Driver Revivers, a wonderful idea whereby the charity on shift can earn some pennies for the coffers in exchange for volunteers doling out coffee and biscuits. Stopping at these and hearing how many cars have dropped in gives the drive the ambiance of a charity event.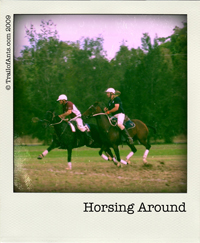 A brief stop at a town called Dubbo (a beautifully Aussie sounding name, for a beautifully Aussie town) slammed us in jail (albeit a former jail), and another stop in the town of Warwick put us among the booted country folk for a frantic, XXXX (beer) fuelled polocrosse tournament (one part agile horses, one part lacrosse, two parts machismo).
********
Soon after all this, we made it. In fact, we didn't realise when we got there that it was there that we wanted to be, but there turned out to be the town of Mundubbera. I'm unsure how to explain what happened next, so I'll just dribble it out in layman's terms; We walked into a big mandarin, found an astute woman called Jeanette who swiftly took down our credentials, assigned us a campsite and promised us work in the mandarin harvest. Slightly dazed, we set the tent up beside some shanties brimming with bored, young Koreans and began to integrate ourselves with fellow refugees from around the world. It transpired we'd be waiting two more weeks before the harvesting began, and to our dismay, Mundubbera emerged as the most boring spot on the planet. Mundubbera is Aussie for mundane area (at least that's my interpretation). I spent my days tapping faraway towns into our Sat Nav and marvelling at just how far away we were from anything mildly stimulating. Anything. Any. Thing. The highlight of the town is a bench outside a small supermarket which they've christened the 'Seat of Knowledge'. There was undoubtedly a committee meeting about this, and it was decided it achieved the adequate level of excitement. Go Mundubbera!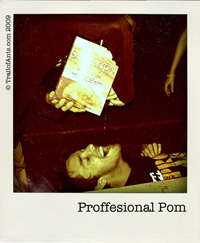 In the two weeks that passed my finger nails grew a millimetre or two and my creative edge began to wither and wilt until one night I persuaded a fellow Englishman and a handful of others to get smashed (English for everso slightly inebriated) on the Australian delicacy of goon (a lethal combination of left over wine, fish and egg products). At the beginning of the night there was over 12 litres of the stuff. Three days later I surfaced from a death-defying hangover – and realised I was still bored. My mum used to say "only boring people get bored". I'll tell my kids Australia must have a lot of boring people in it.
To keep you on edge, I'll save the joys of the early days in the harvest for next time. I'm bored now.
Have you ever undertaken a road trip? Have you ever been bored out your brains while travelling? What's your goon story? Slur to the world via the comment thread below!