The thrill of actually landing a job was dummed down by the reality that it was picking mandarins. Still, the recruitment officer made it quite clear that we were very privileged to have received this job, while the government of Australia took pains to reiterate that we must remain employed for no less than three calendar months if we were to fulfill our desire to extend our visa by a further year. "Sign here. And here. And here. You're now a Citrus Accumulator".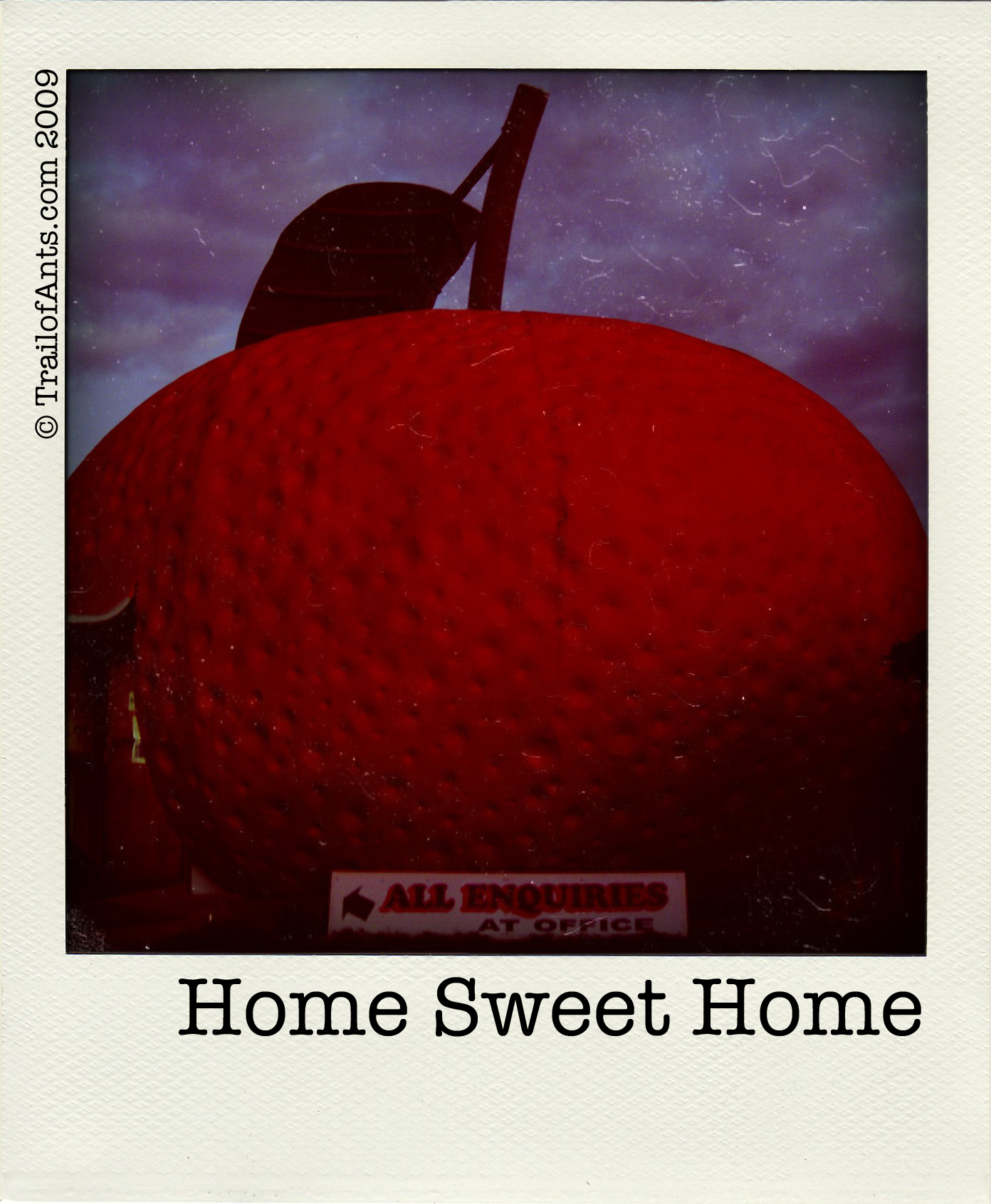 In truth, I'm not sure what I expected. Perhaps the mandarins to fall gently off the tree into the arms of an Aboriginal Australian boy who would obediently carry them off individually to a waiting tractor and at the end of the week, I'd get paid four times as much as him. In reality, the Aborigine was our supervisor and his name was Chester. He was quiet by nature, characteristically demure and affable and I took to him the moment he showed me my first snip.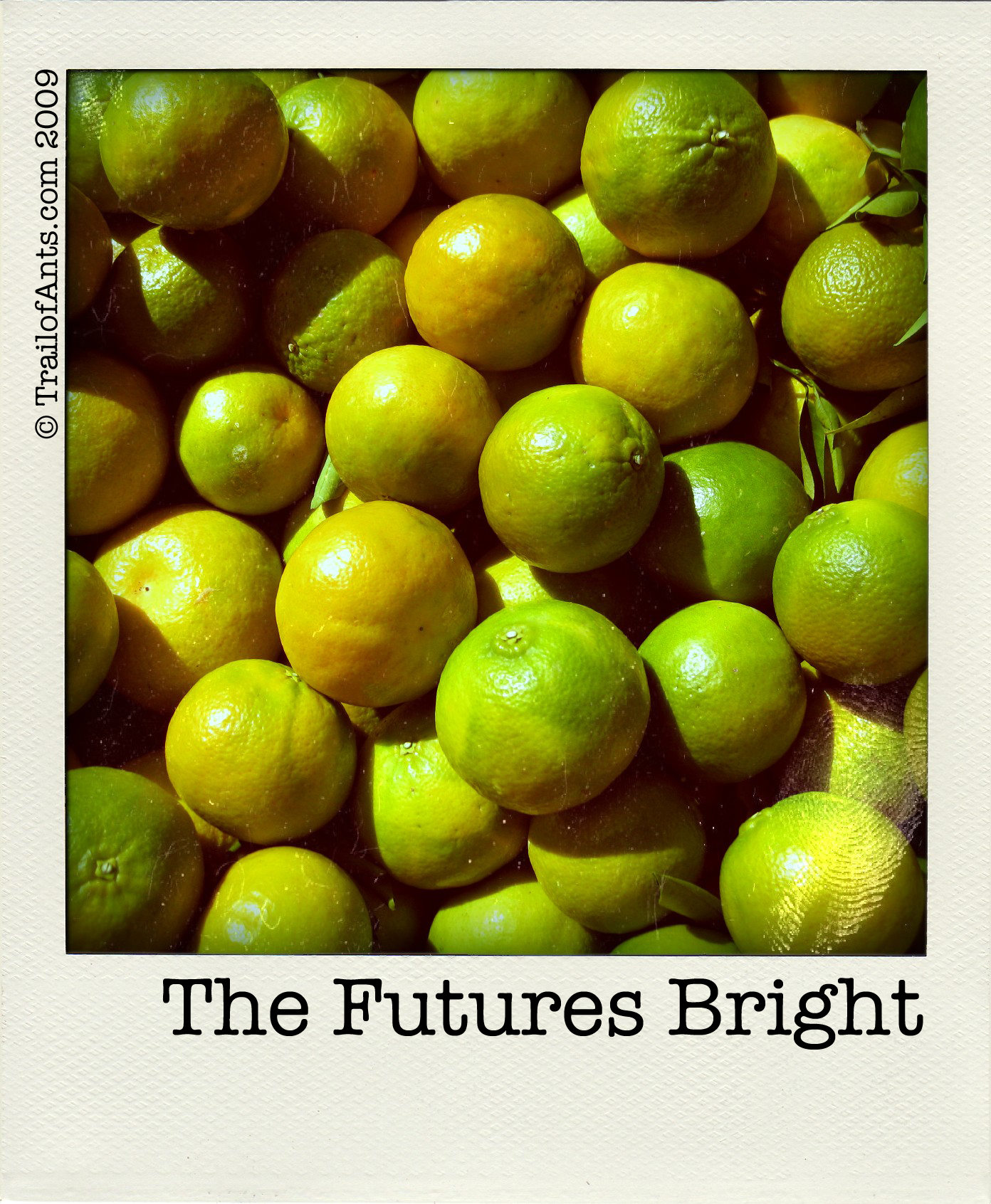 For a $100 deposit I was given a 'kangaroo pouch' capable of holding 30kg of mandarins to my chest, a pair of ill-fitting gloves and a set of snips (secateurs). Reb and I were designated a row of trees that waddled for over a kilometre. The trees were swollen with unripened fruit, and our job was to seek out those with an "orange bum", snip them, bag them, then pour them into a 'bin' (big crate) where they'd be carted off to a gas chamber for ripening. Sounds severe for the humble mandarin.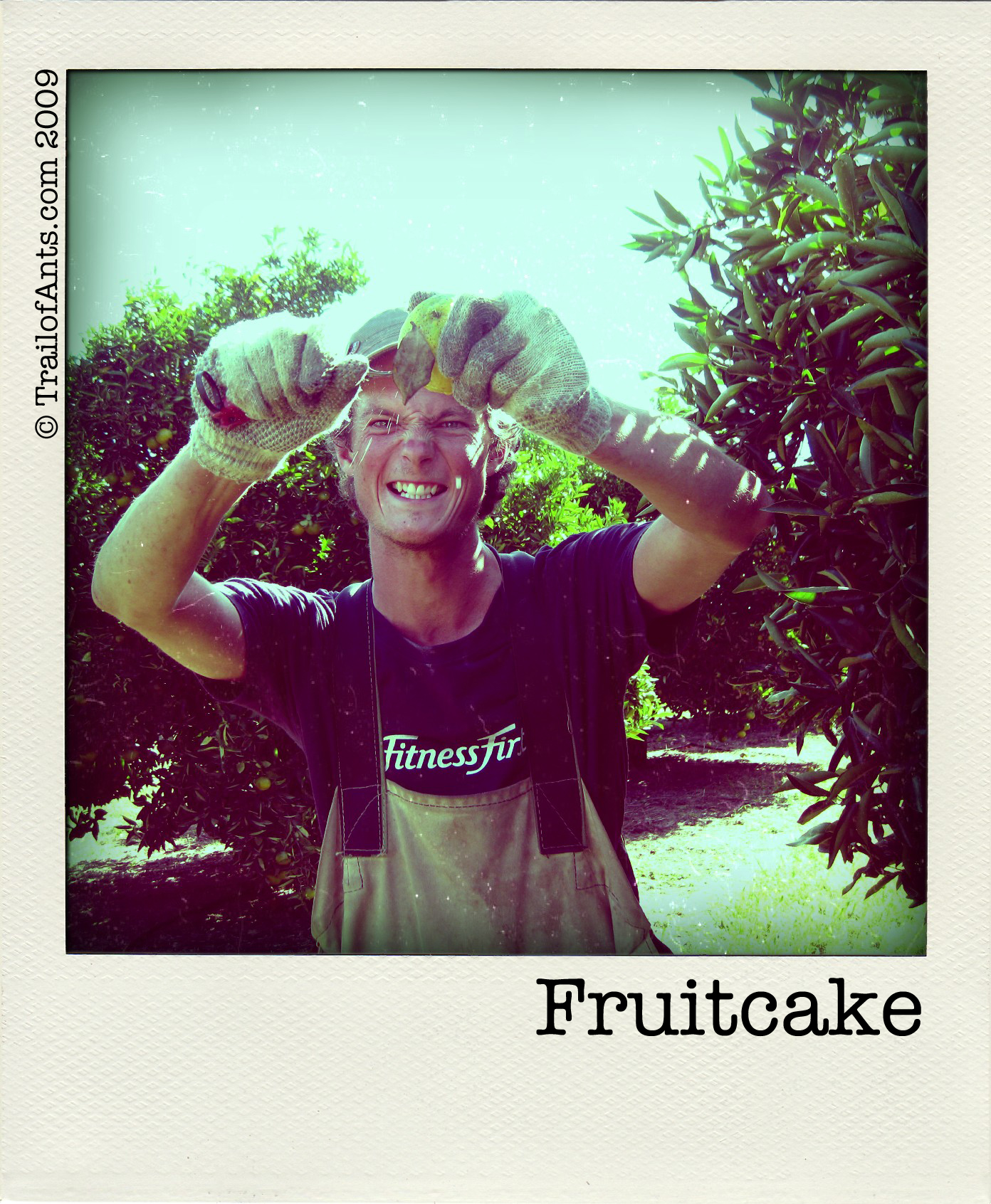 Shortly after my first snip, things took a turn for the worst with Chester. When he told me we'd be paid a mere $70 (for a bin of mandarins that took over four sweaty hours to fill) my face must of looked displeased. "You happy with that bro?" said he, "no, not really mate, seems a bit tight to me" said I, "well there's plenty of others who'll have your job bro" said he, "well they can have the f**king job you f**king idiot" said I (after he'd gone). The next day I questioned Chester as to why a picker was merrily plying his trade ten trees in front of us (to give you some background, Chester told me to scold anyone who was found on our patch) to which I was told I "better stop questioning things bro". Now, I'm quite a placid guy. Anyone will tell you. But when I'm stood twenty feet up in the air, precariously balanced on the tip of a ladder, holding 29.9kg of mandarins to my chest after six hours in the baking Queensland sun and I'm spoken to with such disrespect, I see red. Or green/orange in this case. I stabbed a mandarin. Not for the first time. Then another. And another. And within an hour, we'd quit. Kevin Rudd will be hearing my thoughts on the working holiday visa extension shambles shortly.
It's worth me pointing out that the job can be more fruitful (pun intended) than we encountered. The reason our earnings were so low was down to the fact that our trees were so big and bushy. There were friends of ours picking five or six bins a day (at $70 per bin), which was a catalyst to our decision to quit so soon. Upon quitting our "three months with one employer" stipulation became one which requires "eighty-eight days with various employers" and we barely had that time available before our initial visa expires August 1st. So our decision – which I'm insanely excited about – is to peg it round Australia in three months. Reb has her eyes set on Uluru and I have mine on the Ningaloo reefs off Western Australia.
As always, Mundubbera wasn't all bad fruit, it turned up some good people full of solid advice and great vibes. We may have been the first to quit but we'd be the last to say they're fools to stay.
What's your experience of Australia's harvest trail? What decision would you have made in our position? Should Australia drop the rule? Share the fruits of your knowledge in the comment orchards below!