And so it was written, that a noble knight would renounce his legacy and set off on a great journey. He would venture through foreign lands, flicking morsels of exotic food into his mouth and drink from foreign goblets. He would sway with the largest forests, duck under rocks and dive under cover. Steeds would take a dozen forms and lead him to a blushing damsel. Throughout the entire journey our knight would scribe a thousand scrolls, keeping us enthralled in wondrous waves. Our eyes would open wider than a swollen river, we'd gasp louder than a playful wind and feel more joy than the first tears of a drought.
Noble Heroes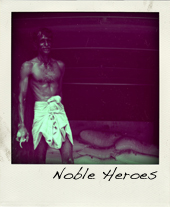 Fairytales aside, what does it feel like to have travelled for two whole years? Some days it feels like I've lost touch with the real world. My inbox is rich with revering emails that maintain I'm an achiever. It's true I felt like this in abundance after the first twelve months, as I was confronting the maelstrom of noble heroes and raw resistance in Asia. This second year has been almost exclusively in Australia and the honest truth is I feel an indelible pang of underachievement. The country itself is unique – despite constant comparisons to the US and Britain – and its history displays brutal pomposity preceded only by ingenious survival.
Existence of Regret
For the first six months here I existed in Melbourne. I say existed as that's all I seemed to achieve. The dream job I yearned for never transpired (in fact I settled for much less.) I look back on Melbourne with affection; a city I'd be proud to call home. Artistic, inspiring, diverse and considerate. However, I also look back with regret that I didn't plan (not my forte) and hit the ground running. I never gave myself the edge (my forte) to establish a foothold with which I could lever myself up and squeal to the payrolls of the west 'cooeee, I'm here!' What followed Melbourne were a series of spontaneous campsites, as we circuited the vast and stubborn island-continent.
Grand Significance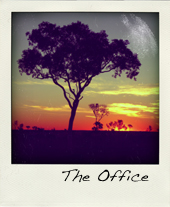 To travel in Australia is to step aboard the greatest conveyor belt in the world. Unless you are suitably prepared with a convoy of 4×4's or a trove of dollars there is little you can do to satisfy the urge to burst off the beaten track. There are precious few surprises, as tourism in Australia is so developed and so disgustingly easy that you've seen a hundred photos and heard a thousand points of view by the time you get there yourself. Granted, there is nothing like the real thing. However (hurrah!), Australia is rightfully revered as one of the most relentlessly beautiful places on earth, and its recent history is full of such grand significance that I'm dumfounded I hadn't heard it all before I arrived. On reflection, I don't remember learning anything about the Commonwealth. I learned about Australia from Neighbours, Skippy the Kangaroo and my favourite, Round the Twist.
Makeshift Washing Lines
Australia aside, seven hundred and thirty days on the road has naturally refined my travelling ambitions. I've never been one to count countries (35 so far). Instead I'm of the school that thrives on really getting to know a place. As I write this I'm sat on a dorm bed in a central Perth hostel whose inhabitants are divided into clear factions. One majority-faction is an exclusively female and short-term staff base, which is inextricably linked with the other major faction made up of exclusively ogreish guys trying (and mostly succeeding) to sleep with their counterparts. Another faction is a small band of cheerful Asians whose dorm is webbed with makeshift washing lines and the final faction is the eponymous and fluid one-night-can't-stand-it's who are rarely noticed as they drift in and out. The hostel is labelled as a backpackers, therefore, this anniversary I wonder; am I still a backpacker? In fact, are backpackers still backpackers?
Five times a week I eat in a Hare Krishna restaurant for $3 a meal, and almost every day I walk passed the invisible pull of Barrack Streets budget internet cafes and into the state library to access the free – and excruciatingly wonky – wifi. The last time I bought an item of clothing was during a 75% off sale and I shun city bars for impromptu hands of gin rummy huddled round a box of warm goon. My reservations are perhaps born of reentering the hostel world, the last time I stayed in a dorm room was in Singapore which was thirteen months ago, and before that it was in China eight months prior.
Rehearsed Response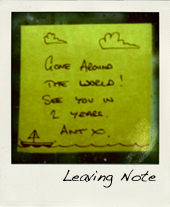 To give some scale to the affect long-term travel can have on you, I was supposed to have circumnavigated the planet by now. In June 2007 I picked up a redundancy cheque and abruptly quelled the onslaught of "where are you going?" and "how long for?" with the rehearsed response, "two years! Six months in Asia, six in Australasia, six in South America and six in North America." The response was usually speechless and married to a downward gaze and a wonderfully slow shake of the head.
Travel-Writing Dreamer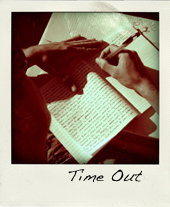 My future is full of the unknown, with delightfully few constants, but a continuance of travel is paramount. I have in my cyber-hand a flight ticket to New Zealand for the end of July, and a glowing 23-month visa empowered by lessons I've learned here in Aus; above all, if I want something, I have to seriously go after it. If things go to plan I'll gain residency in NZ giving me a safe house here in the southern hemisphere, and if I realise my dreams I'll arm myself with a profession that allows me to showcase the very best of the world: The travel writers dream, outlined by a travel-writing dreamer.
Peripatetic Passion
The legacy of my second year is that I found it to be a gentle comedown to reality. It's been empowering so far as to have cemented my peripatetic passion and it's been revealing in that I feel I've graduated. I now know that I can feel claustrophobic even in the desert and I can feel a surge of freedom even holed up in the most cramped quarters. I also know my future journeys will be in places that challenge me to the point where I'll burst with culture shock before being reassembled with throbbing, immortal admiration.
Read the review that followed my first year here. It was much more emotionally charged, and a lot more poetic and literary. Such is the affect of travel.